Editor's Note: Our last blog post on prepping your motorcycle for shipment received lots of great comments and questions. Here we'll attempt to answer some of the questions our readers asked.
If you are preparing to move yourself and your entire family to a new city, then chances are quite high that you will want to make sure one of your most prized possessions comes along for the ride: your motorcycle. While you could ride it the hundreds or thousands of miles to your new home, this probably isn't the ideal solution if your family needs help with the rest of the move. You can, however, easily tow a motorcycle or have it shipped, so it's ready and waiting for you after your move. Here, we'll answer some of the most frequently asked questions about moving with a motorcycle:
Can I rent a motorcycle trailer?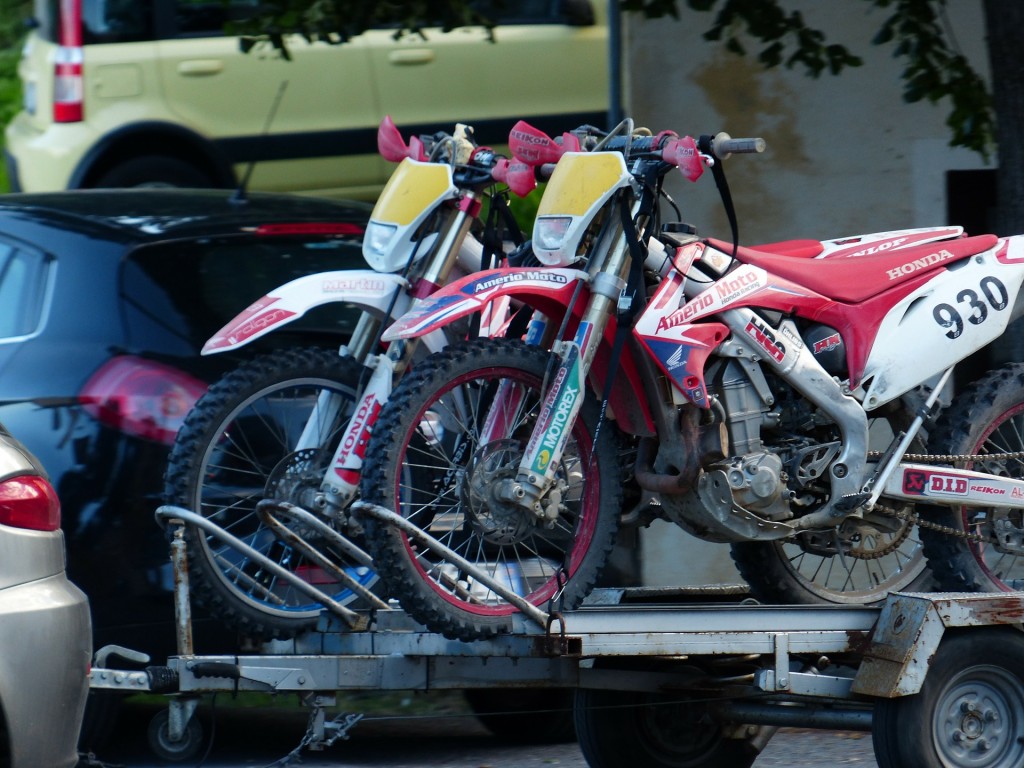 Yes, there are moving trailers specifically designed to hold a motorcycle in their storage compartment for easy towing. These trailers, rented from companies like U-Haul, are capable of safely transporting your motorcycle long distances towed behind a truck or vehicle. Make sure that you secure your bike to the trailer using ratchet tie-downs so that it doesn't come lose during transport.
Note, U-Haul's motorcycle trailer is intended for round-trip use, and must be returned to its original location. For a long distance, one-way move, you'll want to rent their 5' x 9' utility trailer, which also has multiple heavy duty tie-downs and an integrated motorcycle chock.
I'm hiring a moving company; can they transport my motorcycle along with the rest of my household goods?
Yes, most moving companies will transport your motorcycle as long as any flammable liquids are completely drained from the bike prior to moving. If you're already paying for professional movers, asking them to transport your bike along with all of your household goods would likely be the most economical option for relocation. Find the cheapest movers in your area with reliable service through AMSA's Promover Directory.
Can I ship my motorcycle?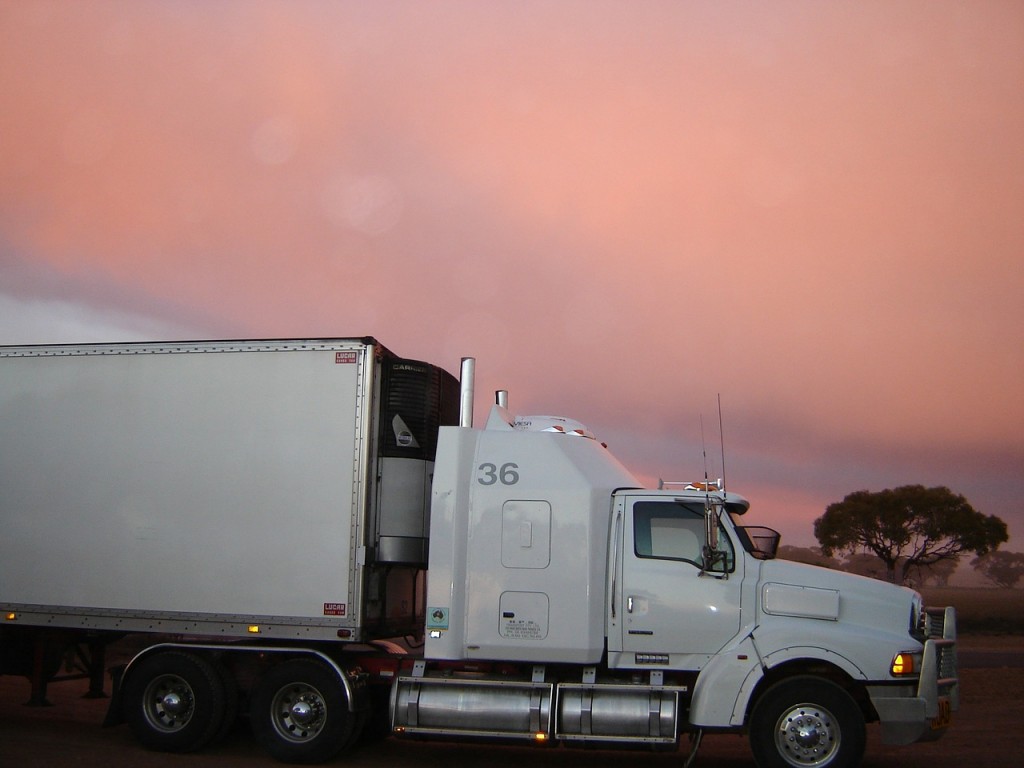 Another option to safely transport your motorcycle across the country for a move is hiring a freight company to ship the bike for you. While this option is more expensive than renting a trailer and transporting the bike yourself, it's also less of a hassle. Generally, shipping companies offer open or enclosed transportation. With open transit, a flatbed delivery truck may be used, which exposes your motorcycle to the weather, other drivers, and other conditions that could be potentially damaging. For greater protection of your bike, go with enclosed transportation. If you opt to hire a transportation company, make sure you have adequate insurance coverage in case something goes wrong during transit.
If you prefer to ship your bike along with your household goods, but don't want to hire a moving company, you may want to look into a service like UPack. This moving service drops off a container at your home, you fill it up with your household items, and then they pick it up and deliver it to your final destination. The containers are equipped with plenty of tie downs to ensure the safety of your bike during transit.
How early should I start planning the move?
Ideally, you should begin planning to move your motorcycle along with yourself and your family at least one month prior to the actual move date. This will allow you enough time to really explore various shipping methods and to prepare your bike for transport. It's always wise to allow yourself sufficient time to get everything done when moving across the country.
How do I prep my bike for the move?
Check out our article on getting ready for moving day for specifics on prepping your bike for the move.
Moving your motorcycle may seem like a hassle, but with these helpful tips, we hope you'll find moving is safer and easier than you thought. With a little research and forethought, you'll have your bike safely delivered to your new home and ready for a new adventure on unexplored roads.