The best roads for motorcycle riding are paved, scenic, and offer some twists or curves along the way. Texas, and particularly the Texas Hill Country, offers bikers perfect stretches of pavement to experience the joy of hugging curves while taking in the sweeping views. Here are three of our favorite weekend trips:
The Twisted Sisters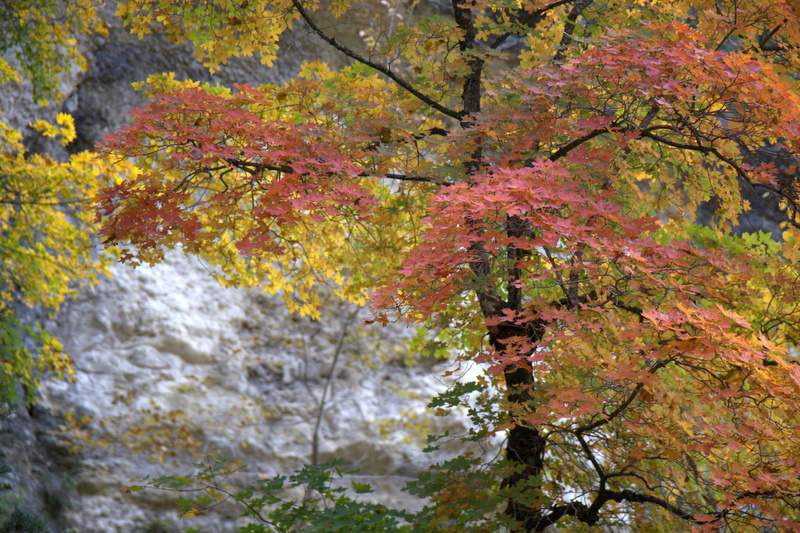 This is one of the favorite rides in Texas among motorcycle enthusiasts. The Twisted Sisters loop is about 100 miles in length, beginning in Medina where you'll catch the first leg on RR337 going west. You'll come to the quaint town of Leakey (pronounced Lay-key), which is also located near Garner State Park, Texas' most popular state park with the pristine Frio River flowing through it. You may even see people in kayaks, canoes, or inner tubes floating the Frio, catching a reprieve from the scorching Texas sun. Once you're in Leakey, take a left on RR336 heading north. When you come to Texas 41, turn left for about 15 miles until you come to RR335. Take a left and head back east through Leakey to finish the loop. The Lone Star Motorcycle Museum and Lost Maples State Park are both near the town of Vanderpool off FM 187, not far from Leakey. Lost Maples is especially beautiful in the fall as the maples here turn vibrant shades of crimson, orange, and yellow.
Gruene-Fredricksburg-Bandera Loop
This loop is approximately 239 miles in length and begins in Bulverde, about 30 miles north of San Antonio. Highway 1863 will merge into Highway 46 which will take you through the charming town of Gruene (pronounced Green), along the scenic Guadalupe River. Gruene is also where you'll find Texas' oldest dance hall and the highly acclaimed Gristmill River Restaurant. After leaving Gruene, continue on Highway 306 which will take you around Canyon Lake. Canyon Lake is a reservoir on the Guadalupe River where fishing and boating are very popular. Canyon Lake is a great place to stop and stretch your legs or grab a quick bite to eat at the Horseshoe Grill. From here, travel west towards the town of Blanco where you'll go through the small town of Luckenbach, made famous by the well-known Waylon Jennings song. When you reach Highway 290, make a left and that will take you to Fredericksburg, another small town with German restaurants and breweries, that is often called the heart of the Texas Hill Country. From Fredericksburg, you'll head south on Highway 16 through Kerrville, Medina, and Bandera, which calls itself The Cowboy Capital of the World. After leaving Bandera, take Highway 46 back to San Antonio.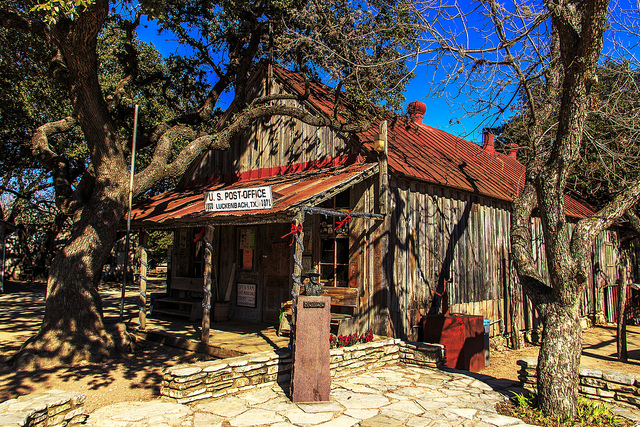 Devil's Backbone
Another favorite ride not far from San Antonio is the Devil's Backbone. From San Marcos, about an hour northeast, follow RR 12 west where it will connect with RR 32. For about 122 miles, this road runs along a limestone ridge known as the "Devil's Backbone", and is one of the most scenic roads in Texas. Legends have said it's haunted. Stop in and visit the Devil's Backbone Tavern and maybe someone will share a ghost story or two with you.
These rides are just the start of the thousands of miles of roads ready to be explored in Texas. From the wild mountain landscapes of West Texas to the wooded flat lands of East Texas, there's lots to be seen in the Lone Star State.