Increasingly, motorcycle enthusiasts are scooping up special RVs, called toy haulers, that enable them to easily bring their bikes along on long road trips. Live in Florida, but want to experience the thrill of the wind in your hair on the Pacific Coast Highway? Simply hitch up your toy hauler, load in your motorcycles, and head off on a wild journey across the U.S.
The sheer number of toy haulers on the market today can make any first time buyer quite bewildered. This brief article is intended to help you begin your own search for the perfect toy hauler on the right foot. The five toy haulers presented in this article are all extremely high quality, affordable travel trailers that have made many customers happy campers.
For those with impeccable taste, the Airstream Panamerica Toy Hauler is the epitome of style and luxury. This 34-foot long toy hauler, dressed in the brand's iconic aluminum shield, can easily carry two of your most prized toys in its 11-foot garage. In total, this impressive toy hauler can handle around 3,000 pounds. The garage space features ample cabinet and storage space, a tabletop work area, electrical outlets, and even a state of the art sound system. After a day of riding, you can relax in the comfortable and chic living space at the front of the trailer, which is replete with indirect lighting, stainless steel appliances, and a flat screen TV. Though this model is not currently in production, there 2009/2010 models floating around at dealerships that specialize in new and used Airstreams for sale, like DFW Airstream.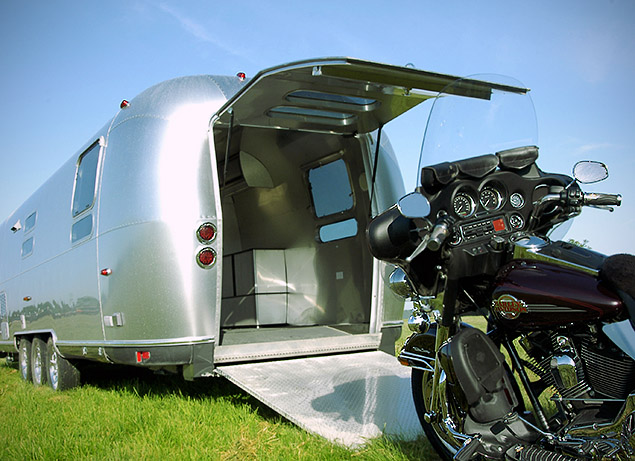 This toy hauler is a part of CrossRoads popular Z-1 lineup. The total length of this model is 30 feet 4 inches, and it has the ability to carry at least 2,500 pounds of outdoor toys. With a 69 x 74 inch ramp door, you will be able to load in motorbikes, ATVs, or quads very easily. Plus, when you reach your destination and have unloaded your toys, you can pull out two comfy sofas in the back. Some other great features in this RV include a queen bed, a floor-to-ceiling pantry, and a stereo with iPod jacks.
This RV is 35 feet by 5 inches long and has a spacious 10-foot garage. There is a very resilient rubber floor in the garage, and tie-downs that can hold up to 5,000 pounds. The vapor door in this RV keeps all the fuel fumes from entering into the living area. People who have this RV will enjoy all the comforts of home throughout the living spaces of this RV, which includes an oven, microwave, and a 40-inch LED TV. In case you ever have problems with power, the Carbon 33 has your back with a 4,000-watt generator included.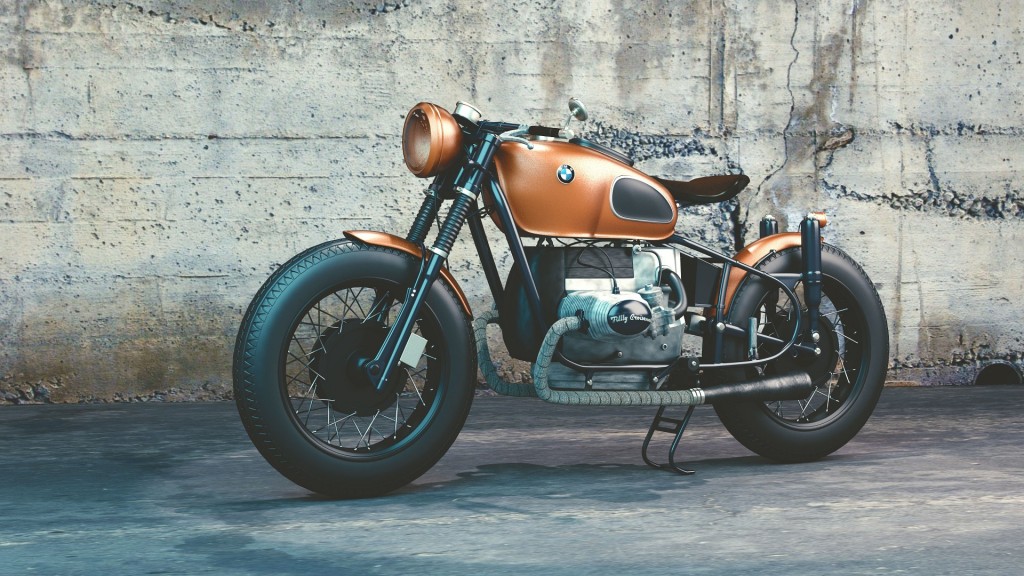 Highland's toy hauler is perfect if you love snow sports. This RV is covered with R38 insulation and has a heated underbelly. Highland also designed this RV to keep away the fumes often given off by snowmobiles by sealing off the garage area from the living room space. There is also an optional HappiJac Bed Lift with a dinette available in the garage area. This model uses a 50-amp electrical system to power all of the amenities within the RV. With a spacious bathroom area, a queen sized bed in front, and a kitchen full of cabinet space, this is a very comfortable toy hauler for winter sports enthusiasts.
Livin' Lite Axxess 8.5x26FBR
This 30-foot model by Livin' Lite has a very spacious garage area, with a 12 feet 6 inch space on the street side, and a 16 feet 6 inch space on the curb side. The Livin' Lite company likes to point out that this model has 98-inch interior height, a two-door refrigerator, a two-burner cooktop, and LED lighting. With an optional HappiJac Power Bed, as well as a queen bed, this RV is sure to provide both the comfort and space every camper desires.
From the classic Airstream to the spacious Keystone, there are lots of toy haulers that give you the option to hitch up and bring your bike along for the ride. No matter which you choose, you're bound to love the thrill of riding coupled with convenience of camping for your next outdoor adventure.